About North American Caviar
North American Caviar, Inc. (NAC) is a family-owned business located in Paris, Tennessee. Kenneth Linsman is the founder of NAC and began working in the fish industry over 50 years ago. After many years buying and selling fish and caviar through his retail fish markets, North American Caviar was established in 1990. Today, Ken's daughter, Christel, along with her husband Clay Young and their son-in-law, Correy Stroope run the daily operations at the business. Clay is a commercial fisherman and has fished for over 25 years. Clay is the chairman of TWRA's Commercial Fishing Association Committee that represents the commercial fishing industry in the State of Tennessee. Correy Stroope is a commercial fisherman and has been working in the family business for over 3 years.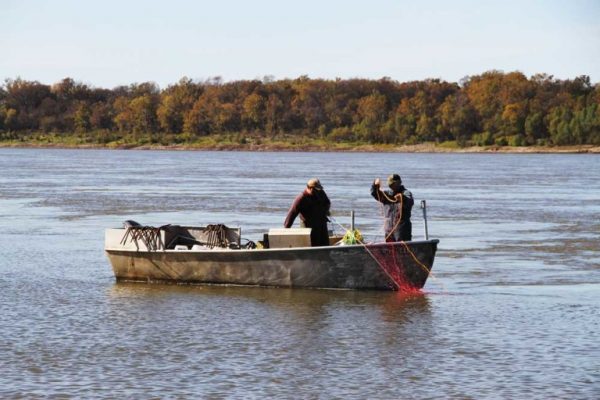 North American Caviar is a wholesale fish and roe dealer in the states of Tennessee, Kentucky and Arkansas. We still operate under the same business model and philosophy that we have for decades: we buy our fish and roe direct from the commercial fisherman and provide competitive pricing to our customers. We buy Asian Carp and other fresh water fish throughout the year as well as the Paddlefish that is sustainably harvested when in season. The North American Caviar facility in Paris TN is HAACP certified, USDA, and FDA regulated. Our
Paddlefish
and
Hackleback caviar
comes direct from the fisherman and the waters of Tennessee, Kentucky and Arkansas. Our company is committed to sustainability for the species we harvest. We work closely with the Tennessee Wildlife Resource Agency, the Kentucky Department of Fish and Wildlife and the Arkansas Game and Fish to help sustain our natural resources. For more information about our company and our product line, please e-mail us at northamericancaviar@gmail.com. If you are a restaurant, hotel or chef, we would love to hear from you. Our wholesale prices are very competitive. If there are products we do not have in stock that you are interested in, please let us know and we will get it for you!